What better way to capture the beauty and serenity of Jackson Hole, Grand Teton National Park, and Yellowstone National Park than with your own private guide. At Bear Witness Safaris, we can provide you with the opportunity to experience this beautiful paradise over several days with an informed local who will ensure that you experience everything that makes this rugged land what it is…amazing…remarkable…magical.
If this is your first time to Jackson Hole and Yellowstone, we highly suggest taking a half day or full day Grand Teton National Park safari tours. We could either do a sunrise or sunset safari on our first day as well as a full day.  On our second and third day, we would do a guided Yellowstone National Park safari expedition.  In Yellowstone, we will learn about the Yellowstone super volcano.  We will stop several times throughout the day to identify the Caldera boundary. We will tour the Yellowstone Lake area, and we will search for Wolves and Grizzlies in the Hayden Valley.  We will make our way up north to the famous Lamar Valley, where there is sure to be a surprise encounter with wildlife along the way.  Our binoculars and spotting scopes will be put to use here, and our cameras will be ready to go on our laps. Our efforts will be rewarded if we spot a Grizzly. We will search for Moose as we travel the Soda Butte Creek area. Our day will end outside the North East Entrance. We will have an evening meal and will spend the night in Silver Gate, Montana.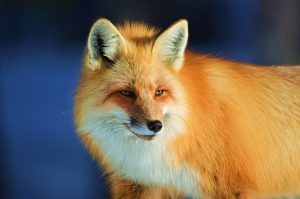 On our third day, the 2nd day in Yellowstone, our search for wildlife and photographic opportunities will continue.  We will search for Mountain Goats in the Soda Butte Creek area. We will witness scenery that is absolutely breathtaking.  Your guide will emphasize what true wilderness is and you will appreciate the smell of the trees, the sounds of the birds and sights of the wildflowers. We will see more of the thermal features that Yellowstone is famous for on this day.  By this time on your trip, you will start to feel overwhelmed with all that you have seen.  Having a field journal to bring with you is suggested because of all that there is to learn, see and remember.   We will see the eruption of Old Faithful.  By this time in our journey, we will have witnessed and identified seven trees, seven waterfalls, and seven rivers. Our day will end back in Jackson at your hotel.  We will all be totally exhausted.  Your camera memory cards will be bulging with thousands of images. There is so much that we will see and do, it is impossible to write about it in this short paragraph. I assure you, this is a trip of a lifetime.  Call and ask for Jim, he can talk with you and he can best determine how to plan this massive Safari Adventure.
Multi-Day Safari Itinerary
Day 1 (Optional) Half Day or Full Day Grand Teton National Park Tour
Duration:

Approximately 4 hours (Sunrise / Sunset) or 8 hours full day
Meal(s) included:

Coffee, tea, hot chocolate, juice and other refreshments.

 

Pickup Location:

Your Hotel / Lodging in Jackson Hole.
Day 2 Yellowstone National Park-Lake Area / Multiple Water Falls / Hayden Valley/ Lamar Valley / Silver Gate Montana
Pickup Location: Your Hotel / Lodging in Jackson Hole
Time Pickup: To be arranged (very early morning) Your guide will determine time
Duration: 12  hours
Season: Mid May – Early November.
Private Tours: Are available,CALL Jim for more information.   We can custom design an expedition and make your vacation the best ever!
Meal(s) included: Light breakfast (coffee, tea, hot chocolate, juice, muffins) and an absolutely fabulous lunch. Evening meal in Silver Gate, Montana.
Overnight stay/with dinner in Silver Gate, MT and Bear Witness Safari will make the accommodation arrangements.
Day 3 Yellowstone National Park-Caldera Study / Tree Identification / Mammoth Hot Springs / Old Faithful
Start time: in Silver Gate.  To be arranged (very early) Your guide will determine time.
Duration: 12 hours
Meal(s) included: Light breakfast (coffee, tea, hot chocolate, juice, muffins) and an absolutely fabulous lunch.
Return / Drop off: Your Hotel / Lodging in Jackson Hole. No evening meal provided.
All of the trips include access to binocular and spotting scope.  A first aid kit is in all our vehicles.
Park entrance fees:
Not Included.  Most guests already have a park pass.  Park passes and entrance fees can be purchased online in advance or at the park entrance gates.
What to bring
Depending on the season, coat, gloves, ear muffs, scarf, hat, sunglasses, rain gear, phone charger, sunscreen, lip balm, bug repellent, and outdoor footwear.  Call Jim and ask for advice on what you already have or what you need to obtain.  Your comfort is of upmost importance and Jim wants you to be able to enjoy your time in this wilderness. 
Bring a camera with tripod, memory cards, and multiple lenses if so desired.  Make sure your cell phone and camera batteries are fully charged.  Bring your cell phone charger as well. 
Each guest is required to sign an acknowledgment of risk form before we depart on our safari.
Cancellation Policy
Full payment is due upon booking.

Canceled trips are non-refundable.

If you cancel your trip, you may apply the cost to another trip within the year of the cancellation date with an additional $100 charge.  

No refunds for booked trips during a forest fire, smoke, inclement weather, or Government Shutdown, resulting in National Park closures.  We will work with you to reschedule your trip for another date.
If you need any other assistance with understanding the "who, what, when, and where" of Jackson Hole, call Jim, and he can use his local knowledge to help plan your vacation to Jackson Hole.  Tell him when you will be here and he can help you arrange meals, lodging, and activities. If you are interested in fishing, rafting, snowmobiling, photography, hiking, camping, or biking, let Jim's passion of Jackson Hole, Grand Teton, and Yellowstone direct your path!